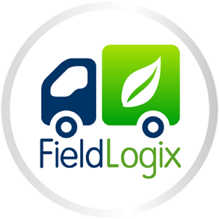 FieldLogix, a fleet management service company, has released its newest mobile application for iPhones, Goose.
Goose allows dispatchers to optimize drivers' routes and remain in direct communication. "It ensures that drivers have optimized routes, job details and navigation all on their iPhone," the company said in a news release. "Goose simultaneously notifies the company's clients of the driver's ETA to ensure they are ready for the driver's impending arrival via text messaging. Goose even accounts for Google's real-time traffic speeds in its ETA calculations."
"Goose provides an Uber-like experience for the clients of delivery and service companies." said Yukon Palmer, FieldLogix's founder and CEO. "Rather than waiting around for a four-hour time window, a company's clients now have more accurate ETA's for driver arrival times. Plus, drivers will be much more efficient with their time on the road, allowing them to get home to their families in a timely manner. Dispatchers also benefit by properly planning their drivers' workdays and staying on top of their statuses. Goose is a significant step into the future of GPS fleet management."
Goose provides ETA notifications via text message.